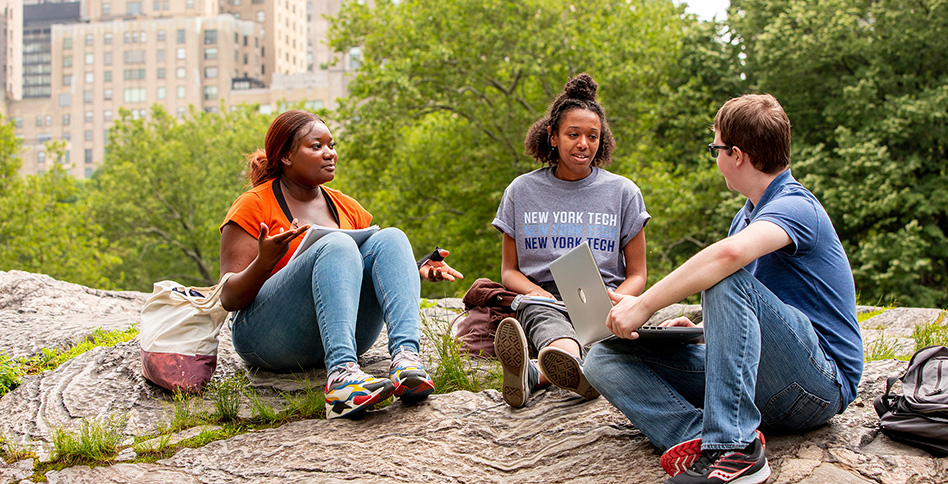 2023–2024 New York Institute of Technology Catalogs
Welcome to New York Institute of Technology's online course catalog. Use this searchable resource to find detailed information about all of our schools, colleges, and degree programs, including descriptions of the faculty and courses. You will also note resources such as student activities and global programs that enhance and expand life at New York Institute of Technology.
Our Campuses
Long Island
Northern Boulevard
P.O. Box 8000
Old Westbury, NY 11568-8000
516.686.1000
New York City
1855 Broadway
(at 61st Street)
New York, NY 10023-7692
212.261.1500
Jonesboro, Arkansas
NYITCOM at Arkansas State University
P.O. Box 119
State University, AR 72467
870.972.2786
Vancouver, Canada
701 W. Georgia St., Suite 1700
Vancouver, B.C.
V7Y 1K8 Canada
Phone: 604.639.0942
Table of Contents
---
About New York Institute of Technology
Admissions
Academics and Enrollment
Financial Aid
Tuition and Financial Policies
Other New York Institute of Technology Policies
Schools and Colleges
New York Tech's online bookstore, created in partnership with Akademos, Inc. and powered by TextbookX, operates completely online and can be visited at nyit.textbookx.com. Students can order online and have their textbooks shipped to their home or campus; digital course material access is provided via email.
---
No person is authorized to make any representations or promises on behalf of the college other than those contained in this official catalog.
New York Institute of Technology is an equal-opportunity/affirmative-action employer. New York Institute of Technology reserves the right to delete any course described in this catalog for any reason and cannot guarantee enrollment into specific sections of desired courses. The college also reserves the right to effect any other changes in the curriculum, administration, tuition and fees, or any other phase of school activity without notice. The college expects each student to know and understand the information presented in this catalog.
THE NEW YORK INSTITUTE OF TECHNOLOGY CATALOG 2023–2024 is published by the Office of Enrollment Management and Strategic Communications, Northern Boulevard, P.O. Box 8000, Old Westbury, NY 11568-8000. All rights reserved.