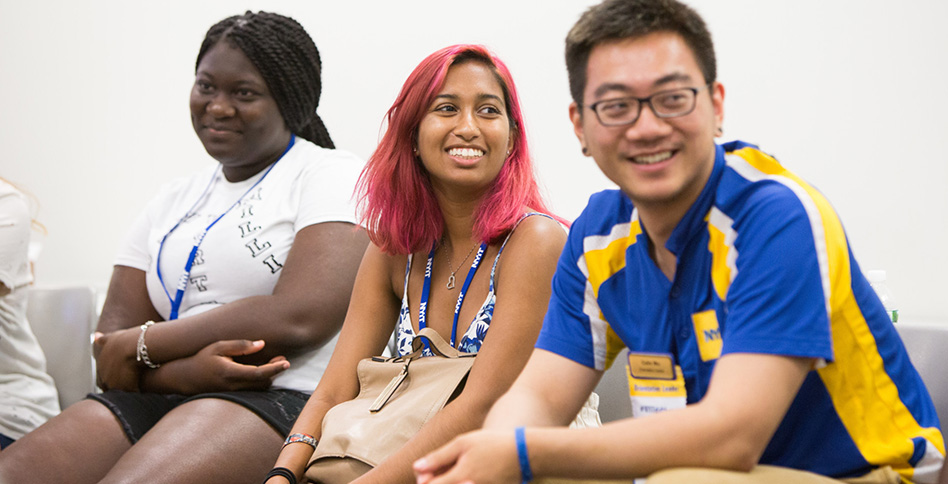 First-Year Programs
NYIT's first-year programs are designed to help students transition to the college experience at NYIT. They include activities and workshops that promote students' academic success and connect them to their peers and other members of the NYIT educational community who are here to assist them navigating through NYIT as a new student.
Student Orientation Program: Conducted throughout the summer, orientation continues in the fall as the First-Year Experience (FYE) Mentor Program. Orientation connects new students to the college environment and assists them in making associations necessary to excel at NYIT. Students learn to identify campus resources, key members of the faculty and administration, and gain an introduction to involvement opportunities through campus organizations. As orientation is essential to the success of our new and transfer students, they pay a fee for this program as part of their tuition.
First-Year Experience (FYE) Mentor Program: Composed of trained student leaders, this program assists first-year students as they transition into the NYIT community. Each new student is assigned an FYE mentor who serves as a resource. FYE mentors meet with new students in person, both individually and in groups, and correspond via email. They also share information about curricular experiences and plan activities during the semester (academic, social, and community service) to help orient and connect students to NYIT.