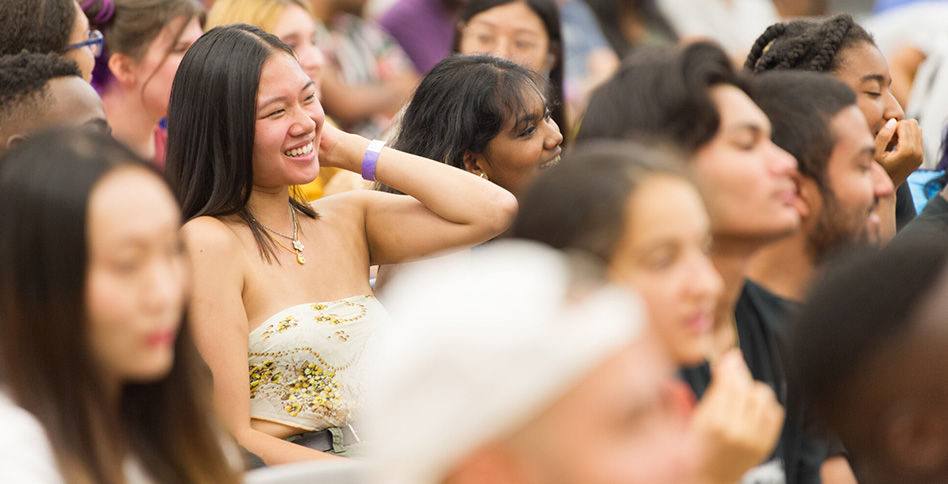 First-Year Programs
New York Tech's first-year programs are designed to help students transition to the college experience. They include activities and workshops that promote students' academic success and connect them to their peers and other members of the New York Tech educational community who are here to assist them as they navigate through New York Tech as a new student.
Student Orientation Program: New Student and Transfer Orientation connects students to the college environment and assists them in making associations necessary to excel at New York Tech. Students learn to identify campus resources, key members of the faculty and administration, and gain an introduction to involvement opportunities through campus organizations. As orientation is essential to the success of our new and transfer students, they pay a fee for this program as part of their tuition. Conducted throughout the summer, orientation continues in the fall as the First-Year Experience (FYE) Leadership Program. An orientation program is also held prior to the start of the spring semester.
First-Year Experience (FYE) Leadership Program: The First-Year Experience (FYE) Leadership Program is an onboarding program that helps students acclimate to New York Tech and learn to be a part of our culture of doers, makers, and innovators. It provides opportunities for students to heighten their sense of belonging, enhance their academic success, and engage in being career- and goal-oriented.