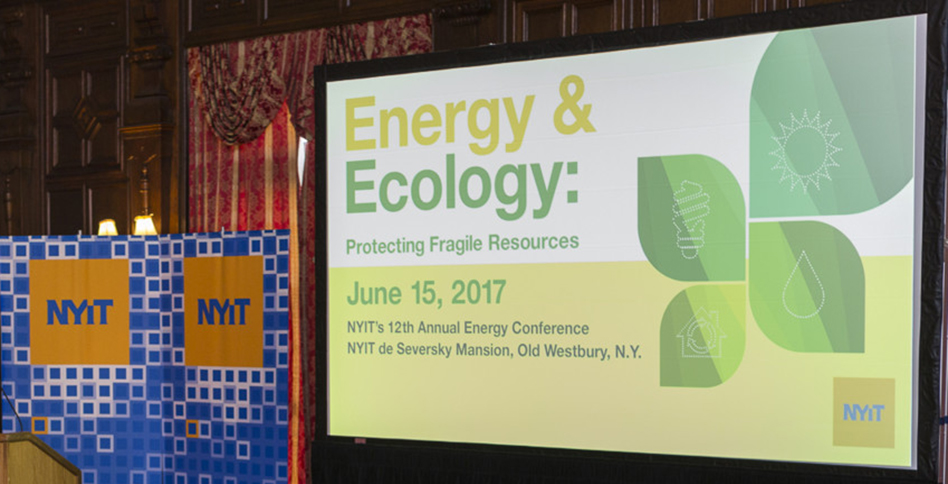 Minor in Energy Science, Technology, and Policy
The Minor in Energy Science, Technology, and Policy enables students in all majors to develop "green skills" in their chosen field. Many employers seek to reduce their carbon footprint and promote cleaner, more efficient technologies that are less harmful to the environment.
NYIT College of Engineering and Computing Sciences, in partnership with the Long Island Alternative Energy Consortium, received a grant to establish a multidisciplinary, multicampus minor. Students enrolled in the minor will benefit from partnerships among academic institutions, private industry, college and government laboratories, and legislative offices.
Key resources include the Energy and Green Technologies Laboratory, which is one of three labs in the Entrepreneurship and Technology Innovation Center. Projects at New York Tech include solar carports, plug-in hybrid vehicles, and the Long Island Carbon Footprint Project. Demonstration projects are underway at partner institutions such as Stony Brook University and Farmingdale State College that focus on smart grid technology, building automation, solar energy, small-scale wind power, geothermal heat pumps, green data centers, and alternative fuel vehicles.
Declaring a minor is easy: Fill out the Application to Declare Undergraduate Minor form and then have it signed by Robert N. Amundsen, Ph.D., Director, Energy Management. For more information, call 516.686.7578 or email ramundse@nyit.edu.
Program Overview
The 15-credit minor includes 12 credits of required courses and one three-credit elective course.