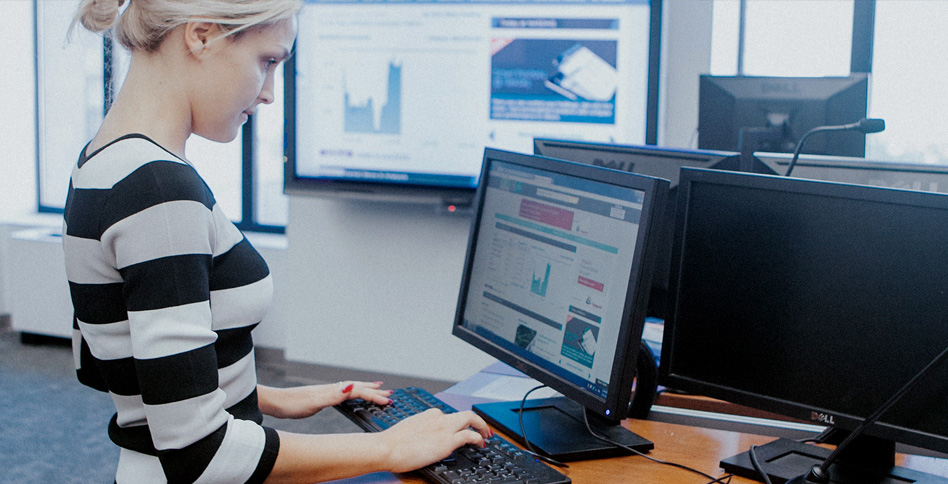 Executive M.B.A.
To meet global needs for contemporary management with cross-national experiences, New York Institute of Technology offers an Executive Master of Business Administration (E.M.B.A.) program to the international business community in partnership with world-renowned educational institutions in China, including Xiamen University, Tsinghua University, Jinan University, and Renmin University of China. Upon meeting all program and degree requirements, students receive an E.M.B.A. degree.
The E.M.B.A. program curriculum consists of 36 credit hours of coursework and emphasizes practice/application. In addition to in-class learning, students have experiential learning opportunities via various extracurricular activities including visits to Wall Street, interactions with the executives of Fortune 500 companies, cultural and social experiences, and other events. All lectures are delivered in English.
E.M.B.A. Program Features
The E.M.B.A. program features are highly relevant to success in a globalized contemporary business landscape and include:
New York City
Exposure to a World Business Capital and numerous business opportunities.

Distinguished Credentials
Upon successful completion of the program, students are awarded degrees from New York Tech as well as certificates from the training programs offered by renown institutions.

Unique Learning Outcomes
Our faculty members possess strong academic backgrounds, extensive business experience in the United States, and first-hand knowledge of China. The program's delivery system, integrating in-class lectures, case-study methodology, visits to business firms, special-topic seminars, and industry executive collaboration, together with an emphasis on practical applications and emerging issues in the business environment, enhances students' managerial capability and executive business performance. Most importantly, it helps broaden students' scope and prepares them for success in the 21st-century business world.

Networking Opportunities
Students develop direct contacts with American executives and other students, forming an invaluable network to strengthen career and business development. Students also have access to a pool of more than 110,000 alumni worldwide, and graduates of the program are eligible to maintain an @nyit.edu email account for life.
E.M.B.A. Academic Policies and Standards
The School of Management implements processes for the E.M.B.A. programs that are in addition to those of the University for the purpose of ensuring effective student selection and retention.
Waivers and Transfers
This cohort-style program does not permit waivers or transfer credit hours. The program is completed in its entirety through the joint and collaborative agreement between the school and its partners.
Academic Probation and Dismissal
When a student's cumulative GPA falls below 3.0, the student is placed on academic probation immediately. The student then has exactly one semester to bring the GPA to 3.0. If the student fails to do so, the student will be dismissed from the program. Grounds for departmental review and possible dismissal from the program also include:
Graduation
Upon meeting all program and degree requirements, each student will receive the E.M.B.A. degree.
---
Back to Top
Admission Requirements
A four-year baccalaureate degree, or a minimum of 120 credit hours completed from an accredited college or its equivalent plus an official transcript of the undergraduate studies
Three years of experience in industry, commerce, government, or the professions; applicants may also submit a work portfolio containing at minimum an account of significant professional accomplishments and responsibilities, a description of their current firm or professional activities, and an essay explaining the value of the E.M.B.A. to their professional portfolio
TOEFL score or another standardized English exam score
Two letters of recommendation
Although not formally required, a GMAT score will be considered for those who include this in their portfolio
General Application Materials
Completed application
$50 nonrefundable application fee
A notarized affidavit and notarized bank statement must be provided to demonstrate sufficient funds to support study in the USA