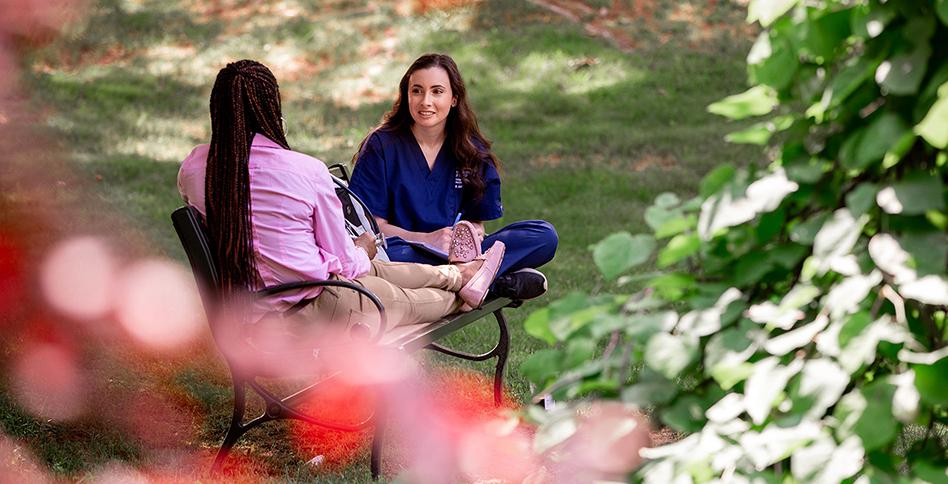 Undergraduate Minors
Career opportunities in healthcare and health-related areas are on the rise. In addition, there is increasing interest on the part of college students for evidence-based knowledge for personal lifestyle improvement as well as the option of combining the study of health with other career-focused skill sets. To address this demand, the Department of Interdisciplinary Health Sciences has introduced two undergraduate minors.
Minor in Health Sciences
Those entering health professions such as medicine and dentistry who are not health sciences majors enhance their transcript by official recognition of courses in areas such as bioethics, health information management, and nutrition. Those entering non-health professions will find that a familiarity with health determinants, the healthcare system, and nutrition impacts a myriad of disciplines. For example, communication arts and English majors can enhance their ability to present information about health, wellness, and nutrition. Behavioral science majors who pursue mental health careers will have a better background when helping clients make lifestyle changes. Engineering majors will be better positioned when working with electronic health records, nutrition-related software, and health-focused websites.
The minor in Health Sciences requires that students take at least 15 credits from a list of health sciences courses. One course, HSCI 190 Community Health Implications, is required, and no more than one additional 100-level course may be taken. At least one 400-level course is required as well. This program is available to both Long Island and New York City students as most courses are offered with an online option. Face-to-face and blended sections are offered only at the Long Island campus.
Minor in Health Services Administration
The Health Services Administration minor expands skills and knowledge with courses in community health, management, health administration, health information management, health policy, and health economics. This minor is open to students in all New York Tech majors including those already majoring in Health Sciences or Health and Wellness.
This minor will allow you to diversify your education and help you:
Gain insight into community environments, programs, and institutions that affect health and health promotion
Integrate concepts and theories in healthcare management with real world situations
Evaluate the flow of resources in the U.S. healthcare system—how purchasers pay for their services and how providers obtain their revenues
Critically analyze health policy proposals and health policies
Discover how to work with electronic health records and related software
The minor in Health Services Administration requires that students take at least 15 credits that must include HSCI 190, MGMT 101, and MGMT 350. Students then choose at least two of the following: HSCI 425, HSCI 430, and/or HSCI 435.
Admission Requirements
Declaring a minor is easy: Simply access the Application to Declare a Minor and contact our department at 516.686.3803 to arrange to have the form signed.