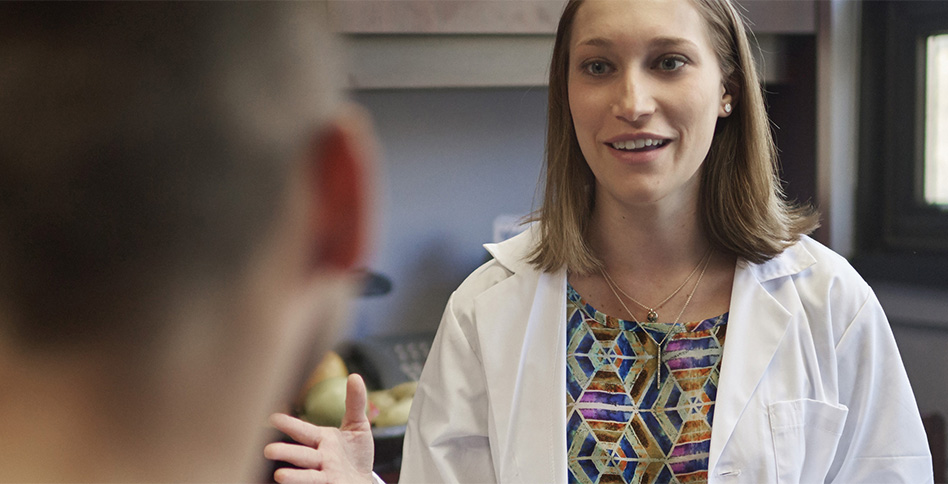 Health and Wellness, B.S.
The Bachelor of Science in Health and Wellness offers students an excellent foundation in health, science, and liberal arts. Broadly educated students with knowledge of contemporary health care issues and services are ready for employment in medical centers, clinics, community health centers, government health departments, fitness and wellness centers, and the pharmaceutical and health insurance industries. According to the U.S. Bureau of Labor Statistics, careers in exercise, wellness, and health promotion are projected to grow faster than average and job prospects are favorable. The U.S. Affordable Care Act, the rising cost of health care, an aging population, and concerns about childhood obesity have increased the need for individuals trained to address these issues. In addition, graduates may pursue advanced studies in fields such as nursing, public health, health administration, social work, and health information technology.
Our faculty are accomplished health professionals across many disciplines who have a passion for teaching. Their experiences, participation in professional organizations, and cutting-edge research across local, national, and international venues impact how students think about health. Career advisement is ongoing at NYIT. Students have the opportunity early on to discuss with their advisor possible career paths and match coursework with anticipated future employment and/or requirements of expected graduate study.
Students are introduced to the health professions through our course in Community Health Implications. Exposure to myriad health professions is given in Professional and Cultural Issues in Health Care, in which representatives from several health disciplines visit the class and answer questions posed by students. Introduction to Clinical Nutrition Practice gives our majors a firm foundation in an increasingly important subject area. Our more advanced courses include study of Medical Terminology, Medical Ethics, Health Information Management, and Health Care Payment Systems. Our program also includes a choice of two of the following courses: Lifestyle and Weight Management, Health and Aging, Exercise Physiology, and Complementary and Alternative Medicine. With 18 free elective credits, students may take additional courses in areas such as writing, management, and communications. Senior year includes a practicum course where students work 60 hours throughout one semester in a health care setting with support from a course leader and guidance and oversight from NYIT's Office of Career Services. This capstone course ensures that students develop professional skills in writing résumés, seeking appropriate positions, interviewing, and learning appropriate workplace behavior.
Students interested in careers in physical therapy, occupational therapy, or physician assistant studies should major in the B.S. in Health Sciences, not the B.S. in Health and Wellness. The former degree includes extensive science and math courses needed for applying to related graduate programs.
---
Back to Top
This program follows our general admission requirements.
Application Materials
Completed application
$50 nonrefundable application fee
Copies of transcripts of all high school work, including college-level courses. Your midyear and final grades will be required. All final, official transcripts must be received prior to the start of your first semester.
Official SAT (critical reading and math only) or ACT test scores. You have the option of submitting results from the previous or redesigned SAT. If you have fewer than 24 credits of previous college work completed, you will need to submit official SAT or ACT scores.


NYIT SAT Code: 2561, NYIT ACT Code: 2832

Two letters of recommendation

300–350 word essay on one of the following topics:

Tell us about your career goals and why attending NYIT would further these goals.
Describe the achievement of which you are most proud and why.