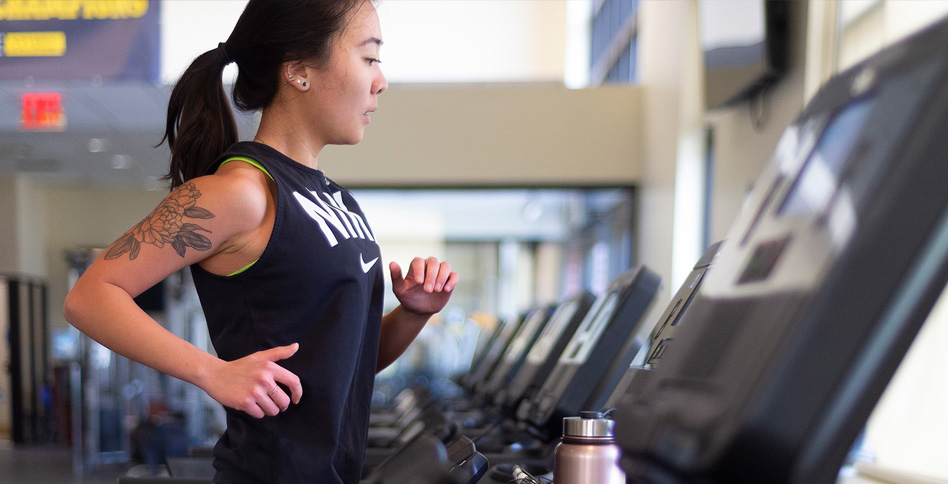 Exercise Science, B.S., Exercise Physiology Concentration
The Bachelor of Science in Exercise Science with Concentration in Exercise Physiology degree builds on a foundation of New York Tech's general education curriculum and progressively introduces courses and experiences that encompass the wider domains of exercise, fitness, health, nutrition, and physical activity. The curriculum includes courses in kinesiology, aerobic conditioning, movement analysis, and survey of athletic injuries. As seniors, students take a capstone course that includes experiential learning and practical experiences where emphasis is placed on critical thinking skills, undergraduate research, and oral communication that enhance professional capabilities. Our graduates are able to apply scientific, physiological, and psychological concepts related to athletic, exercise, and fitness performance. They are also prepared to design and implement safe and effective fitness programs for a wide variety of populations.
This bachelors degree prepares students for entry-level positions within the exercise and fitness industry. Career options include working in a fitness center, Boys and Girls Club, YMCA, gymnasium, with a sports team or club, and in a leadership position at an exercise facility. Graduates with this degree are also prepared to take additional certifications by accredited organizations in the field and/or consider graduate programs in exercise physiology, physical therapy, occupational therapy, or management.
---
Back to Top
This program follows our general admission requirements.
Application Materials