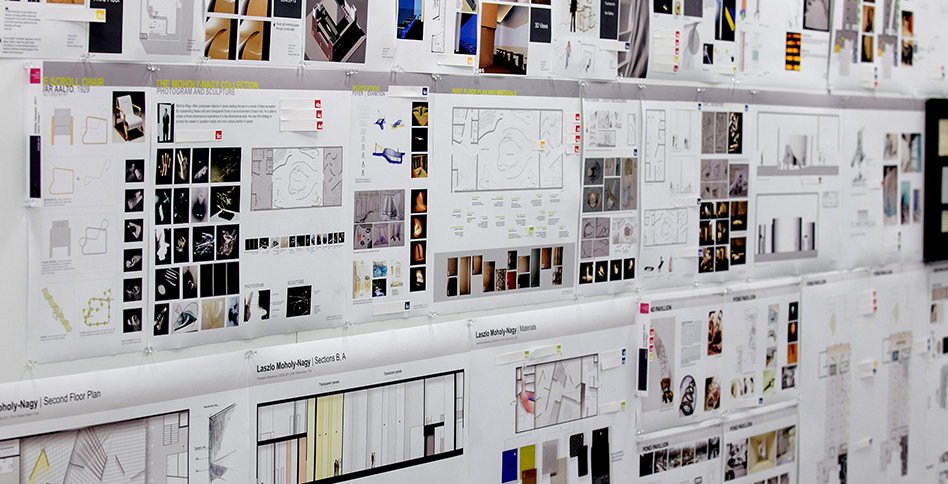 Master of Science in Architecture, Urban Design
The M.S. in Architecture, Urban Design (MSAUD) two-semester post-professional program focuses on the intersection of urban forms, applied technology, climate resilience, ecosystems, and socio-cultural aspects of cities. The MSAUD is a program at the forefront of urban design research focused on issues of urbanization through the exploration of social, cultural, technological, and environmental domains. Our graduate program confronts the challenges of urban design in the context of 21st-century cities and regions. The program focuses on the following areas to investigate scenarios for future cities and urban innovation:
Interscalar forms of urbanization (urban, metropolitan, regional, global)
Climate resiliency, sustainability, and climate change
Socio-cultural aspects of cities
Urban technology
The graduate program is located in the heart of New York City, drawing from world-class faculty, public and private organizations, and active professionals leading global practices based in the metropolitan area. The urban setting encourages students to combine theory with experience by living and working in a variety of areas and conducting field study in and around New York City. A study abroad program investigates urban design scenarios in global contexts and it has been integrated into the design studio sequence.
The program prepares graduates to succeed in this interdisciplinary field by providing opportunities for case studies to test and apply new insights, theory, and designs to contemporary and future challenges. Students learn to apply a range of design tools, including digital modeling for urban design, data-driven urban processes, resilient and sustainable strategies, and environmental performance indicators, along with social and cultural aspects of cities. There is an emphasis on the consideration and critique of the historical, physical, social, political, and philosophical context shaping settlements and regions.
The intersection of urban forms, sustainability, technology, and socio-cultural aspects is at the forefront of urban design research, which defines the focus of the advanced urban design studios. The design studios are organized to integrate the following theme:
New York City: The contemporary metropolis after relentless urbanization. Leveraging New York City as a research platform in the design studio, graduate students explore formal urban design precedents while engaging with leading NYC and global stakeholders.
Urban Climate Lab: Students research the intersection of urban form, low-carbon cities, and climate to prepare future practitioners confronting a rapidly urbanizing world threatened by climate change.
Global Megacities: Students integrate urban and regional design applied approaches to metropolitan region and global contexts.
The full-time program requires students to enroll in 15 credits per semester, with limited exceptions on a case-by-case basis. Courses may be taught in a team format, depending on project type, intended product, and the relationship established with public agencies, civic organizations, and research funding; individual design trajectories are leveraged within the curriculum as well.
The graduate program in urban design is a post-professional master's degree for those holding a first professional degree in architecture, landscape architecture, or planning, with an emphasis on physical design of the built environment.
International F-1 students who successfully complete this degree are eligible for an additional 24-month STEM OPT extension to work in the U.S. in an area directly related to their area of study immediately upon completing the customary 12-month post-completion Optional Practical Training (OPT).
---
Back to Top
The master's degree program is a full-time fall-spring program, and offered at the New York City campus. It begins in September for a total of two consecutive semesters (one full academic year). Applicants should submit all materials as early as possible in order to ensure enough time for review and to obtain an I-20 (international students). Ideally, applicants (particularly international applicants) should submit all materials including portfolio and references by the January 15 priority deadline. Applicants will be accepted after January 15 only if there is availability.
The application to the graduate program in urban design is primarily an online process. While completing the application form, students will be asked to supply information regarding themselves, their education, and their references. They will need to upload their transcripts, personal essay, curriculum vitae (résumé), and pay an application fee. In addition, applicants will be required to submit a portfolio, both online and separately in hard copy.
Admission Requirements
Professional architecture, landscape architecture, or planning degree from an accredited college or university approved by the National Architecture Accrediting Board (NAAB), or the equivalent if applying with a foreign degree from another country.
Minimum GPA of 3.0
No standardized tests (including GRE) are required, except TOEFL/IELTS/PTE for international students
If you do not meet the above criteria, you may, at the discretion of the director, be admitted under a probationary period with an opportunity to demonstrate qualifications by achieving a graduate GPA of 3.0 or higher in your first three graduate degree courses. If your graduate academic record includes any failures in coursework, you may be dismissed from the program following a review by a faculty committee, including the director and two faculty members of the School of Architecture and Design appointed by the dean.
If you have any questions about admissions or eligibility, please contact the Office of Graduate Admissions at nyitgrad@nyit.edu or 516.686.7520. If you have questions about the program that will help you in your decision to attend, please email the graduate program director, Marcella Del Signore, associate professor in the School of Architecture and Design, at mdelsign@nyit.edu or 212.261.1547.
Application Materials
Completed online application
$50 nonrefundable application fee
Supplemental Application: Digital Portfolio and Curriculum Vitae

Complete this step after submitting your online application, where you will receive a New York Tech ID number to upload your digital portfolio and curriculum vitae (résumé).
View format instructions and upload your digital portfolio and curriculum vitae (résumé). You must also mail a hard copy portfolio to the School of Architecture and Design.

Personal essay
Two letters of recommendation from references who have direct knowledge of your professional potential and academic ability. References should send their letters of recommendation directly to the Office of Graduate Admissions at nyitgrad@nyit.edu. For more information, contact the Office of Graduate Admissions directly.
Interview: Applicants are encouraged to meet with the director of the M.S. Architecture, Urban Design program, Associate Professor Marcella Del Signore. Contact the director at mdelsign@nyit.edu to schedule an appointment.
Copies of undergraduate transcripts for all schools attended. All final, official transcripts must be received prior to the start of your first semester.
Copy of college diploma or proof of degree
International student requirements: English proficiency, I-20, and transcript evaluation