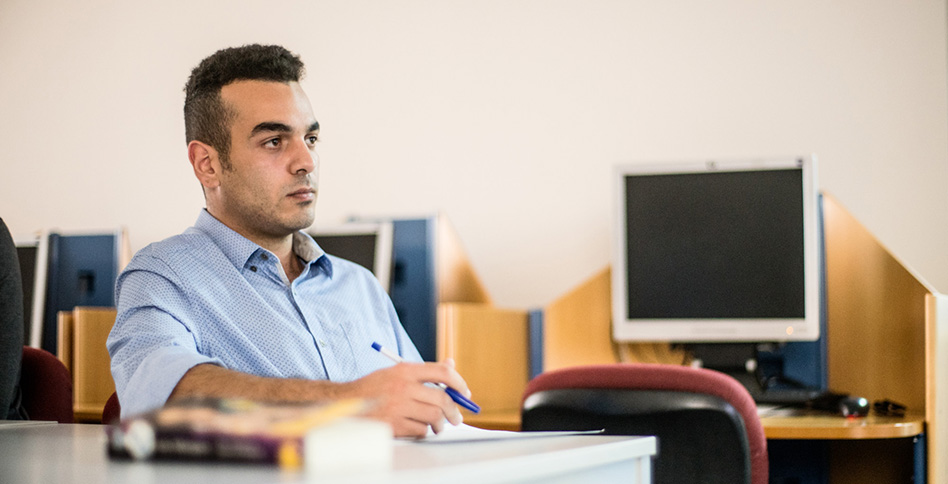 Application Procedure: D.O. Program
New York Institute of Technology College of Osteopathic Medicine (NYITCOM) participates with other colleges of osteopathic medicine in the American Association of Colleges of Osteopathic Medicine Application Service (AACOMAS).
AACOMAS does not participate in the selection process, nor does it offer any recommendations to applicants concerning the selection of a college.
NYITCOM subscribes to the Admissions Guidelines and Applicant Protocol of the American Association of Colleges of Osteopathic Medicine, as published in the AACOM Osteopathic Medical College Information Book.
To submit an application to NYITCOM, visit aacom.org. The web-based application allows you to submit your application to the College of Osteopathic Medicine through a secure web server.
For further information contact:
AACOMAS
617.612.2889
aacomasinfo@liaisoncas.com
Completed applications should be submitted along with the required fee, official transcripts, and MCAT scores.
Selected applicants will be invited by NYITCOM for a personal interview. An applicant must be interviewed prior to consideration by the Admissions Committee for acceptance. A request for an interview should not be construed as an offer of acceptance.
Supplementary Materials
Applicants are required to complete our Supplemental Application form and to remit the required $80 nonrefundable supplemental application fee. The link to the Supplemental Application will be sent to you upon receipt of your AACOMAS application.
We require three (3) letters of recommendation be sent via the AACOMAS system. We do not accept letters that are emailed or mailed to the admissions office. Note: We no longer accept letters of recommendation submitted through Virtual Evals and Interfolio.
A. A Pre-health Committee Letter/Composite Letter (Preferred)


—OR—


B. Three (3) individual letters to include:


Two (2) individual faculty letters (at least one science) from faculty who have taught you
One (1) letter from a supervisor in long-term work, service, research, or clinical experience. If you are unable to provide a letter from a supervisor, you may provide an additional faculty letter.
Note: All supplemental materials must be received before the Admissions Committee can make a final decision regarding interview selection and acceptance.
NYITCOM accepts applicants on a rolling basis. Applicants may also be placed on a waiting list for future consideration, as openings become available after the class is filled. Upon acceptance, a nonrefundable $1,500 enrollment confirmation deposit is required to confirm a place in the class.
Important Dates
May 2022: AACOMAS begins to process application materials
March 1, 2023: Deadline for receipt of applications by AACOMAS
Note: In addition to the AACOMAS application, all accepted applicants are required to submit proof of immunization and a criminal background check prior to orientation/registration in order to be officially matriculated.