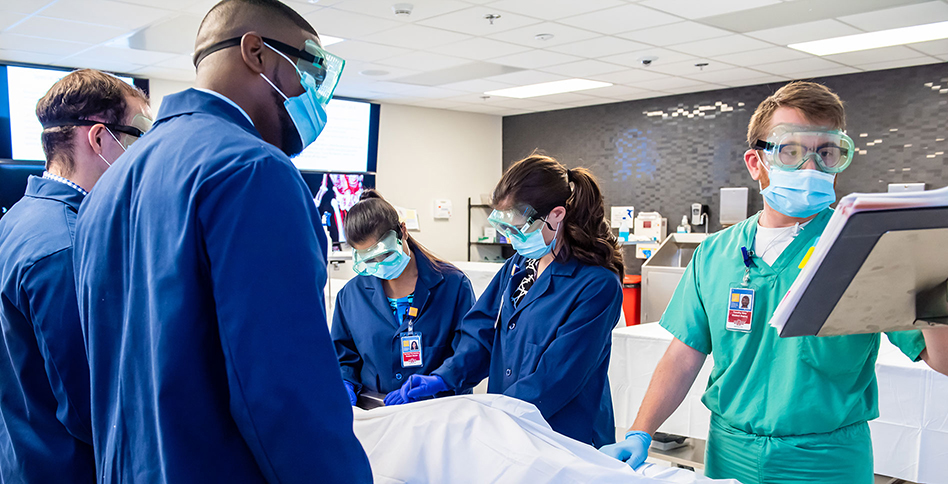 Academic Medicine, M.S.
The Pre-Doctoral Academic Medicine Scholarship Program is designed to prepare outstanding medical students for careers in academic medicine, including medical education, research, and clinical practice in an academic healthcare setting. This five-year program allows a College of Osteopathic Medicine student to obtain two degrees—Doctor of Osteopathic Medicine and a Master of Science in Academic Medicine. The master's degree will meet a need for dually trained professionals in both osteopathic medicine and clinical/biomedical sciences who can bring both backgrounds to bear in the classroom and the research laboratory.
International F-1 students who successfully complete this degree are eligible for an additional 24-month STEM OPT extension to work in the U.S. in an area directly related to their area of study immediately upon completing the customary 12-month post-completion Optional Practical Training (OPT).
Students interested in the Academic Medicine, M.S. program should contact the Office of Pre-Doctoral Academic Medicine Scholarship program at:
Matthew Mihlbachler, Ph.D., Director, Academic Medicine Scholars Program, Long Island, N.Y. campus, mmihlbac@nyit.edu, 516.686.3808.