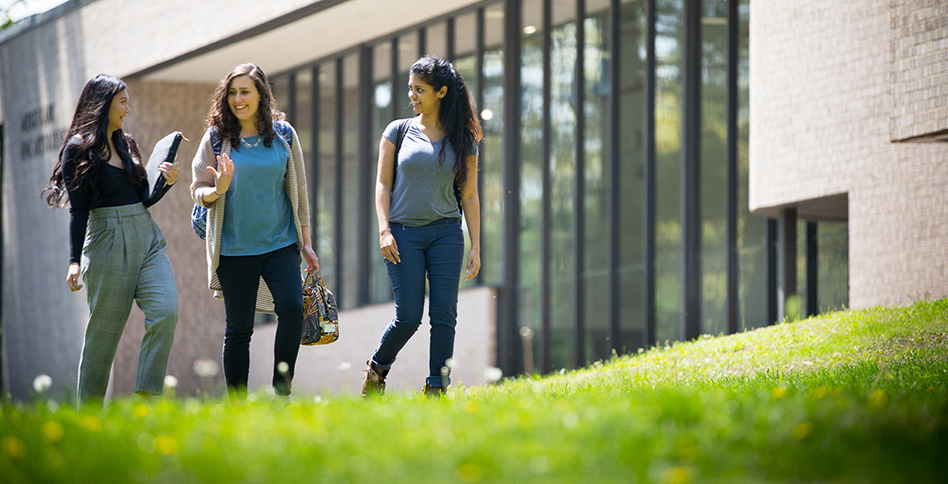 Institutional Information
Osteopathic Medicine
Osteopathic medicine is a unique form of American medical care that was developed in 1874 by Andrew Taylor Still, M.D. Dr. Still founded a philosophy of medicine based on ideas that date back to Hippocrates, the father of medicine. The philosophy focuses on the unity of all body parts. He identified the musculoskeletal system as a key element of health. He recognized the body's ability to heal itself and stressed preventive medicine, eating properly, and keeping fit. A Doctor of Osteopathic Medicine—a D.O.—is a complete physician, fully trained and licensed to prescribe medication, perform surgery, and utilize manipulative treatment. The osteopathic philosophy of treating the whole person is applied to the prevention, diagnosis, and treatment of illness, disease, and injury.
Mission
The NYIT College of Osteopathic Medicine is committed to training osteopathic physicians for a lifetime of learning and practice, based upon the integration of evidence-based knowledge, critical thinking, and the tenets of osteopathic principles and practice. We are also committed to preparing osteopathic physicians for careers in healthcare, including that in the inner city and rural communities, as well as to the scholarly pursuit of new knowledge concerning health and disease. We provide a continuum of educational experiences to NYITCOM students, extending through the clinical and post-graduate years of training. This continuum provides the future osteopathic physician with the foundation necessary to maintain competence and compassion, as well as the ability to better serve society through research, teaching, and leadership.
Vision
To advance patient-centered, population-based osteopathic healthcare through transformative education and illuminating research.
Outcomes
NYITCOM is proud to share our outcomes data. We consistently perform exceptionally well in national licensing examinations administered by the National Board of Osteopathic Medicinal Examiners. Find more outcomes information on our website.
Accreditation
NYIT College of Osteopathic Medicine established in 1977 is accredited by the New York State Board of Regents, Middle States Commission on Higher Education, and the American Osteopathic Association Commission on Osteopathic College Accreditation (COCA), which is the national accrediting agency for colleges educating osteopathic student physicians. Any student who has a complaint related to the COCA accreditation standards and procedures should file the complaint with:
The American Osteopathic Association
Department of Accreditation
142 E. Ontario St.
Chicago, IL 60611
312-202-8000
predoc@osteopathic.org
New York Institute of Technology
New York Institute of Technology offers 100+ tech-focused degree programs and areas of specialization—comprised of undergraduate, graduate, and professional degrees in more than 50 fields of study—including architecture and design, arts and sciences, education, engineering and computing sciences, health professions, management, and osteopathic medicine. A nonprofit, independent, private institution of higher education, New York Tech has nearly 8,000 students attending it's six schools and colleges on the campuses of Long Island, New York City, Vancouver, and online. The university is guided by its mission to provide career-oriented professional education, offer access to opportunity to all qualified students, and support applications-oriented research that benefits the larger world. To date, nearly 112,000 graduates have received degrees from New York Tech.
New York Institute of Technology is an independent college chartered by the New York State Board of Regents and accredited by the Commission on Higher Education of the Middle States Association of Colleges and Schools, among other accrediting boards and agencies in higher education.
For more information, visit nyit.edu.
Photo Release
Please refer to New York Tech's university-wide photo release policy.
Nondiscrimination Policy
Please refer to New York Tech's university-wide policy on non-discrimination.
Reasonable Accommodations and Documentation
New York Institute of Technology adheres to the requirements of the Americans with Disabilities Act of 1990 and the Rehabilitation Act of 1973, Section 504. No qualified individual with a disability shall, on the basis of disability, be excluded from participation in or be denied the benefits of this institution's classes or facilities. The College of Osteopathic Medicine has made reasonable modifications in policies, practices, procedures, and/or facilities when such modifications were necessary, to accommodate the needs of disabled individuals. The Deans in the Office of Academic Affairs have been designated to coordinate compliance with the nondiscrimination requirements contained in Subtitle A of the Americans with Disabilities Act (ADA) of 1990.