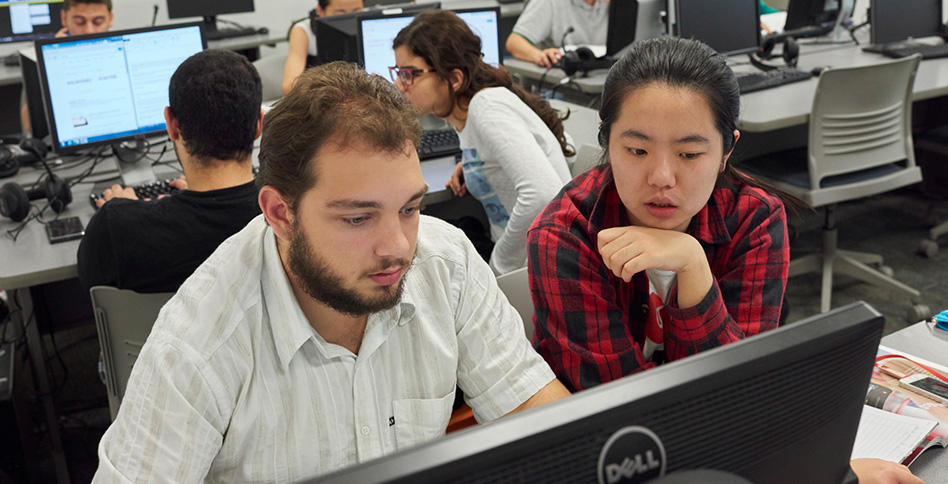 English Language Institute
The English Language Institute (ELI) offers a highly competitive program in English as a second language, especially designed to prepare students for academic and professional careers. ELI offers English classes for all learners of English, including basic beginners and pathways to academic program. The core curriculum consists of six hours of listening and speaking, six hours of reading and writing, and three hours of grammar every week throughout the semester. Students choose a three hour per week elective with a special focus on academic, social, or cultural contexts. Placement into one of the five levels is determined by a student's individual score on admissible English placement exams. Subsequently, continued placement and advancement within the program is based on successful completion of a level. Classes are capped at 15 students, ensuring that each student receives individual attention. The ELI semester follows the NYIT academic calendar for 15 weeks in the fall and spring and eight weeks in the summer.
ELI introduces students to American culture and life through experiential learning. It offers cultural and social activities that become part of our students' educational experiences.
Not only is ELI a service center for international students, it is available for residents of our communities, for whom English is a second language. ELI offers courses for those who wish to improve their English skills whether or not a visa is required. This school is authorized under federal law to enroll nonimmigrant alien students.