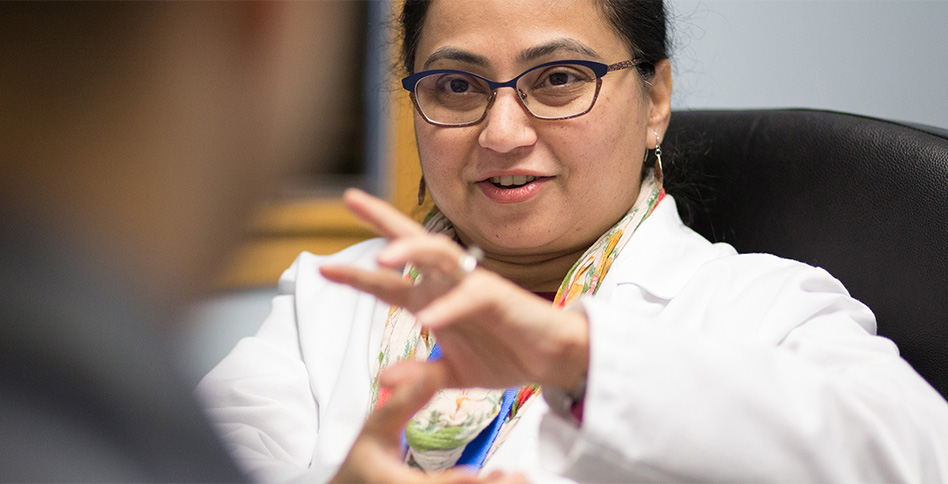 Émigré Physicians Program (EPP)
New York Institute of Technology College of Osteopathic Medicine (NYITCOM) offers a unique program to retrain émigré physicians who were born and educated outside the United States to become Doctors of Osteopathic Medicine (D.O.). NYITCOM is the only medical school in the United States offering such a program, and it is only offered at the Long Island (Old Westbury, N.Y.) campus.
Program Overview
Admission is competitive and highly selective; limited to 35 seats.
Four-year, full-time U.S. medical school program.
EPP students are fully integrated into the entering D.O. class and participate in all aspects of student life; research opportunities available with faculty.
Admitted students are strongly discouraged from working full-time throughout each academic year.
Students must successfully complete all academic requirements in order to qualify for graduation.
Medical residency follows successful graduation. Length of residency varies depending on medical specialty.
Admission Requirements for the Entering Class of 2021
Must be born outside the U.S. and be a U.S. Citizen or a U.S. Permanent Resident at the time of application (Green Card should expire after graduation date). Visa holders are not eligible to apply.
Must possess a valid Foreign Medical Degree from an accredited university equivalent to the M.D. degree in the United States.
Must complete the Émigré Physicians Program Application online and submit the nonrefundable $195 application fee.
To complete the application requirements, you must submit a course-by-course evaluation, TOEFL, letters of recommendation, and a resume or curriculum vitae.
Applicants invited for an onsite interview are required to take an Entrance Examination.
An international and U.S. Criminal Background Check from all countries lived in is required prior to acceptance.
Must accept the NYITCOM Technical Standards prior to matriculation.
For more information, please contact the Office of Admissions:
New York Institute of Technology College of Osteopathic Medicine
Office of Admissions
Serota Academic Center, Room 203
Northern Boulevard, PO Box 8000
Old Westbury, NY 11568-8000
Phone: 516.686.3997
Fax: 516.686.3831
eppadmissions@nyit.edu