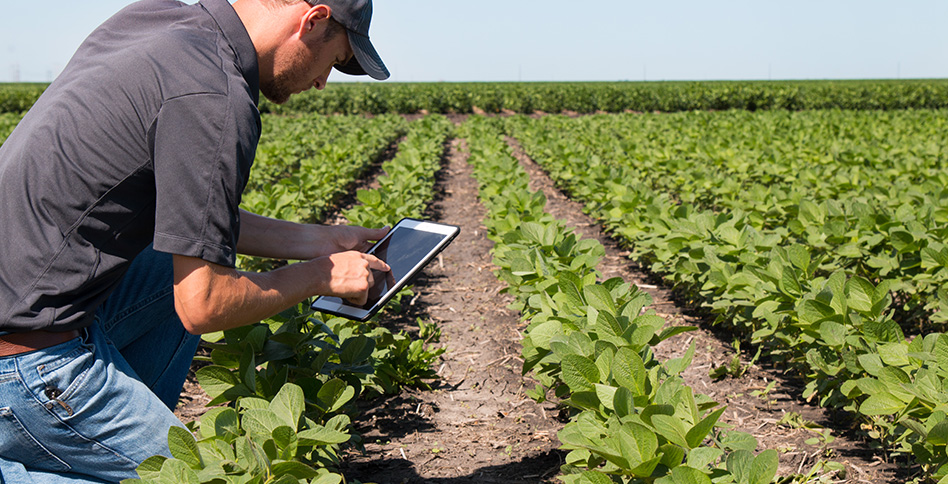 Environmental Technology and Sustainability, M.S.
The M.S. in Environmental Technology and Sustainability is a practice-oriented program that brings together the many aspects of science, engineering and technology needed in today's world. Students will learn to understand and apply the best methods and practices used in environmental systems for air, water, energy, and waste. From using the latest software in the classroom, to getting hands-on experience in our own wastewater treatment facility, the technologies and practices presented in the program are the foundation of all modern efforts aimed at improving environmental conditions and advancing sustainability goals.
Program Overview
The program consists of thirty (30) credits. Fifteen (15) credits are required core courses, and an additional six (6) credits are for the audit or design thesis project. Students may choose the remaining nine (9) credits of elective courses and may use them to focus on one of three tracks of study: Water Resources, Environmental Compliance, or Climate Change and Sustainable Technology.
Consistent with the College of Engineering and Computing Sciences' Program Educational Objectives, our students are expected to:
Demonstrate a comprehensive background in environmental infrastructure
Demonstrate a comprehensive knowledge of environmental management systems used by industry and government
Demonstrate a comprehensive knowledge of mathematical concepts and analyses used to solve environmental issues
Show proficiency in specific areas of specialization such as climate change and sustainability, water resources, and/or environmental compliance
Explain and argue aspects of current environmental issues
Evaluate social factors that influence environmental policy and management decision-making
Understand professional, ethical, legal, security, and social issues and responsibilities
Display multidisciplinary concepts to address environmental issues
Complete a research study in a specific area of environmental technology and sustainability
Faculty
All faculty members are practicing professionals with extensive teaching, consulting, and/or research experience.
Fellowships and Assistantships
Research fellowships and teaching assistantships are available to qualified candidates. These opportunities are usually for a 10-month period and may include partial remission of tuition and fees.
To apply for the M.S. in Environmental Technology and Sustainability, visit nyit.edu/apply.
---
Back to Top
Admission Requirements
B.S. degree or its equivalent from an accredited college or university in engineering, technology, the sciences, or related areas

If students have a degree in engineering, an accredited program is one that is accredited by the Engineering Accreditation Commission of the Accreditation Board for Engineering and Technology (ABET).
If students have completed degrees in computer science or a closely related field, an accredited program is one taken at a college that is regionally accredited, such as the Middle States Association of Colleges and Schools.
If students have an international baccalaureate degree or diploma, which is equivalent to three years of undergraduate study in the U.S. in computer science, engineering, or a related area, they may be eligible to be admitted into a bridge option in the intended graduate program.

Minimum undergraduate GPA of 2.85 for full matriculation

Applicants who do not qualify for full matriculation and have an undergraduate GPA between 2.5 and 2.84 may, at the discretion of the director, be given the opportunity to demonstrate qualifications for full matriculation by achieving a GPA of 3.0 or higher in the first four graduate courses. In addition, such students may be required to take one or more parts of the GRE and meet individual departmental requirements. In general, students in this category will not be permitted to continue in the program for more than two semesters unless they have qualified for fully matriculated status, or there are special extenuating circumstances.

Submit GRE scores

Graduates of foreign universities are encouraged to take the GRE and submit their scores.
Students with a GPA below 2.85 may, at the discretion of the dean, be asked to take the GRE or other diagnostic tests. Admission will be based upon consideration of test results, previous academic performance, and related employment, if applicable.

Students with an insufficient background for admission into the Energy Management M.S. program may be required to take up to nine credits from the list of prerequisite courses below:

PHYS 115 Humanity and the Physical Universe (3 credits)
CHEM 105 Applied Chemistry (3 credits)
BIOL 101 Humanity and the Biological Universe (3 credits)

Note: Credits earned for these courses will not be counted toward the 30 credits required for the M.S. degree.
Application Materials
Completed application
$50 nonrefundable application fee
Copies of undergraduate transcripts for all schools attended. All final, official transcripts must be received prior to the start of your first semester.
Copy of college diploma or proof of degree
Official GRE scores, if required (NYIT GRE Code: 2561)
International student requirements: English proficiency (TOEFL/IELTS/PTE), I-20, and transcript evaluation
Transfer Credits
Students may transfer up to six transfer credits from an accredited graduate program for appropriate courses in which a minimum grade of B was earned.