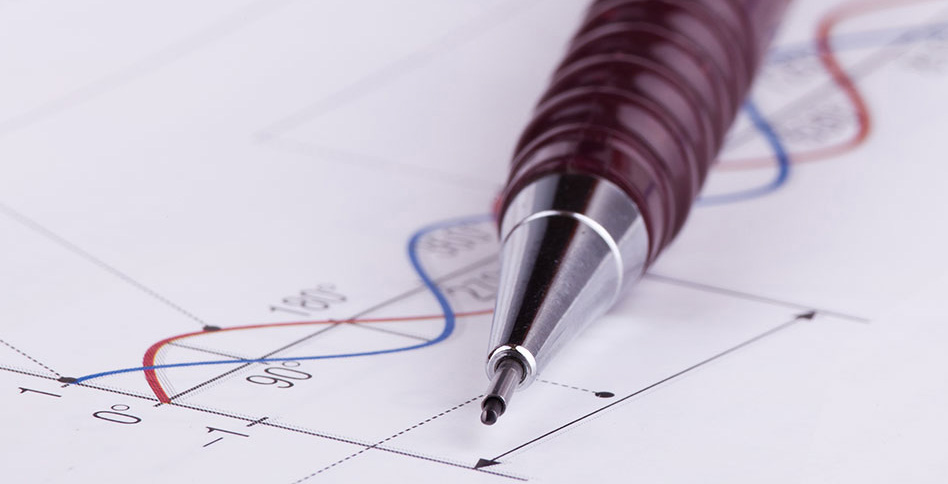 Mathematics
Coursework in mathematics is a key area of study at NYIT. Required and elective mathematics courses are prominent in every NYIT curriculum.
For science and engineering majors, mathematics essentially represents a "second language" without which comprehension of the laws of science would be impossible. The curriculum provides a meaningful sequence of courses to help technically oriented students grasp the quantitative elements of physics; biological and chemical sciences; architecture; and electrical, computer, mechanical, and aerospace engineering. Courses give students of nontechnical subjects an understanding of the basic tools of algebra, trigonometry, and elements of calculus for application in their professional fields. Use of technology is stressed throughout the curriculum.
In addition to the prescribed mathematics courses, advanced electives provide further study and enrichment.
Math Minor: NYIT students with a strong interest in mathematics have an opportunity to enhance their undergraduate program by pursuing a minor in Mathematics.
Course requirements for a Minor in Mathematics:
MATH 260 (Calculus III), plus 16 or more credits in mathematics (MATH) at or above the 200 level.
Two or more courses at or above the 300 level. At least one of these courses must not be required for the major.
At least six credits taken in residence at NYIT that are in addition to major requirements.
Grade requirements for a Minor in Mathematics:
The grade received for each mathematics course counted toward the minor is C or higher.
The combined GPA for all mathematics courses used for the minor must be 2.7 or higher.
Students interested in pursuing a Math minor should discuss this option with the academic advisor for their major discipline and notify the chair of the Department of Mathematics on their campus.
Math Placement Exams: Most students taking college mathematics for the first time, whether currently enrolled, entering freshmen, or transferring from another institution, are required to take a mathematics examination prior to registration. Registration in the appropriate level mathematics class will be determined by the results of the examination and consultation with the mathematics faculty. Students whose mathematics diagnostic test results indicate they need a developmental mathematics course will be enrolled in MATH 101 in order to receive intensive assistance in developing the basic skills required to study mathematics.