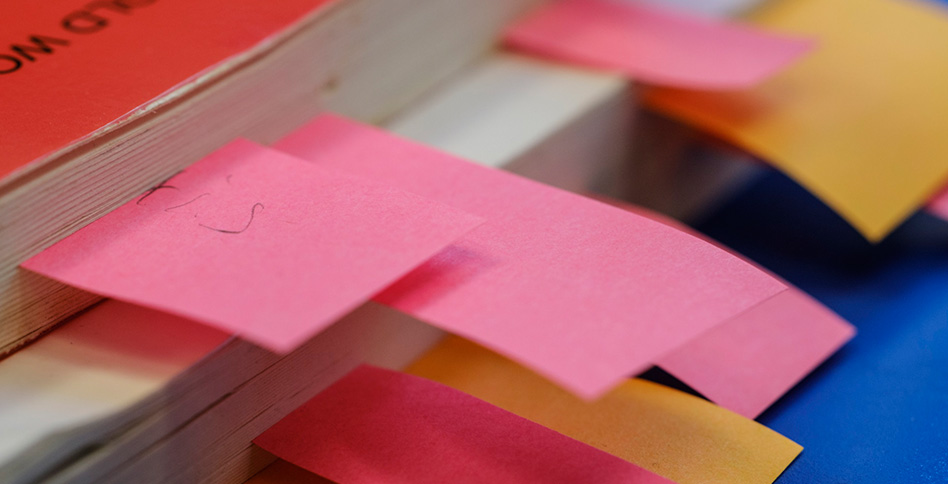 English and Speech
The Bachelor of Arts in English prepares graduates to be creative thinkers and articulate workers in the changing world of the 21st century. Students take core and advanced classes in literature and culture, drama, and/or professional writing. The rigorous and structured curriculum offers students the opportunity to pursue their own professional interests and to personally shape their education through work in a second field and through the opportunity to take a large number of elective courses. The curriculum reflects attention to multiculturalism and takes advantage of NYIT's strengths in using computers to teach professional writing, multimedia, and theater, as well as literature.
NYIT's distinctive English program incorporates technology of all kinds into the education process. While students meet routinely in conventional classes, they also use computers and emerging technologies throughout their study. Many of their courses meet in "computer classrooms" and distance learning labs supported by NYIT's fiber optic network.
Employment opportunities for English majors have traditionally been excellent. The skills and flexibility the study of English provides is an asset in our changing economy and world. The world economy will demand an ever-greater number of candidates with strong writing, editing, and speaking skills, as well as computer literacy, software skills, and Internet training. The NYIT English program helps students develop not only intellectual skills and cultural literacy, but also applied critical thinking, graphic communication, and computer application competencies. NYIT English majors develop a competitive edge.
Bachelor of Arts students register for 36 credits of core curriculum courses, 30 credits of English courses beyond the freshman/sophomore level, 24 credits of liberal arts electives, and 30 general elective credits. In the English area, students take five required core courses in English plus 15 credits (five courses) in one of three areas: literature and culture, drama, and professional writing. The B.A. in English is offered at NYIT's Long Island (Old Westbury) and New York City (Manhattan) campuses, and courses taken at either campus apply toward the degree. Minors in Literature and Culture and Technical and Professional Communication are also available for undergraduates studying other majors.
---
Back to Top
This program follows our general admission requirements.
Application Materials
Completed application
$50 nonrefundable application fee
Copies of transcripts of all high school work, including college-level courses. Your midyear and final grades will be required. All final, official transcripts must be received prior to the start of your first semester.
Official SAT (critical reading and math only) or ACT test scores. You have the option of submitting results from the previous or redesigned SAT. If you have fewer than 24 credits of previous college work completed, you will need to submit official SAT or ACT scores.


NYIT SAT Code: 2561, NYIT ACT Code: 2832

Two letters of recommendation

300–350 word essay on one of the following topics:

Tell us about your career goals and why attending NYIT would further these goals.
Describe the achievement of which you are most proud and why.