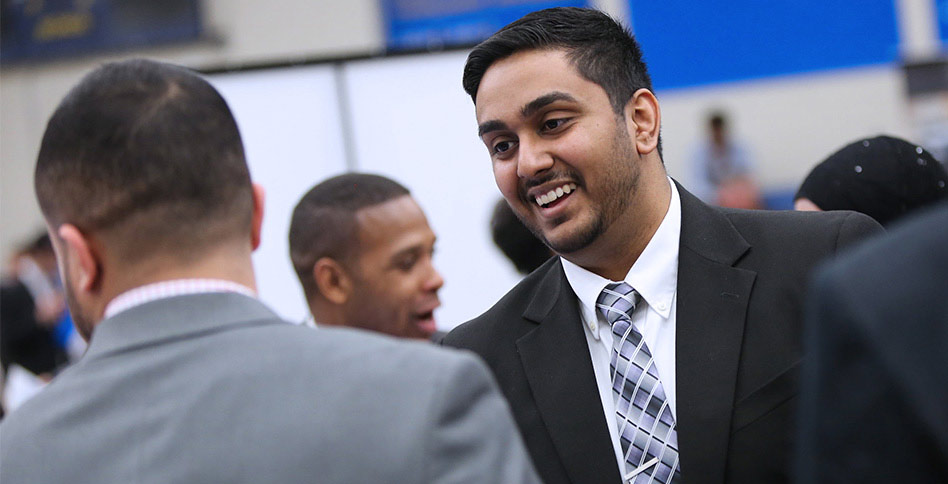 Career Services
Academic programs at NYIT prepare students for entry into the job market or into graduate or professional schools. Programs offered by NYIT's Office of Career Services complement curriculum choices by providing personal career guidance, aptitude and interest tests, and training through a series of workshops that address self-assessment, career choices, employment opportunities, resume and portfolio preparation, interview skills, and successful job search techniques. Students have access to career resources and online tools, which provide practical direction and assistance in maintaining contact with organizations seeking qualified candidates. NYIT CareerNet provides the opportunity for alumni and students to conduct online job searches and gain ongoing career development.
Business, government, not-for-profit, and industry representatives actively participate in on-campus recruitment activities, including industry panels, employer lunch and learning sessions, networking events, and annual career fairs conducted during the fall and spring semesters.
An array of experiential opportunities are also developed and facilitated through Career Services. Internships, externships, volunteer, and service-learning placements are available for students to apply classroom learning to real-world settings in order to promote career development and civic engagement. The Office of Career Services supports experiential education through program development and student orientation, evaluations, and reflection.
Students who wish to work on campus must file an employment application and verify status for employment. Although international students are not eligible for federal aid, they can apply for college-funded student aid through the Office of Student Employment.