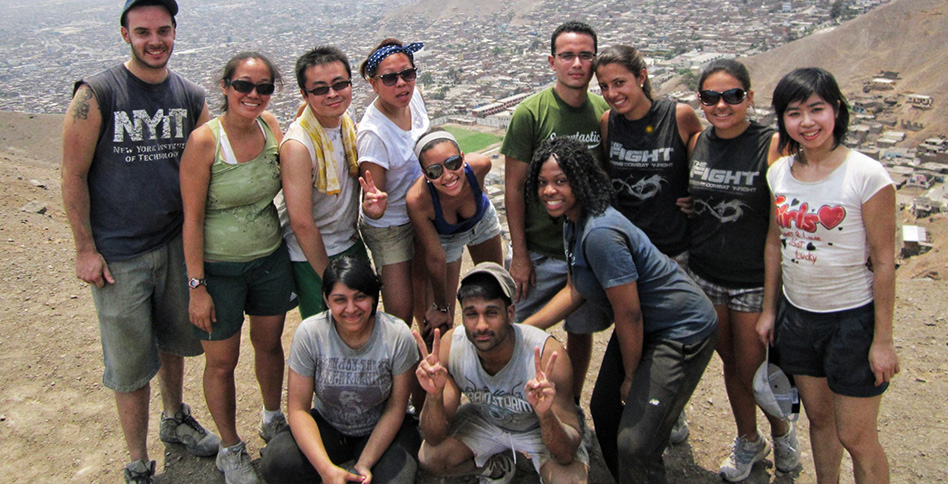 Study Abroad
Study Abroad
NYIT fosters the global exchange of students, ideas, and experiences. As such, we encourage all students to study abroad either for short-term or semester-long programs. NYIT students in New York may also spend one semester or a full academic year at our campus in the United Arab Emirates. NYIT offers exchange programs and/or study abroad programs at the following institutions:
Rotterdam University: Rotterdam, Netherlands
ITAM: Mexico City, Mexico
IT University: Copenhagen, Denmark
NYIT's
colleges and schools offer short-term summer and intersession programs, often led by faculty. We offer the following programs, among others:
Summer Engineering School: Lyon, France (undergraduate)
Intersession Business School: locations vary each year (undergraduate)
Summer Architecture Studio Abroad: locations vary each year (undergraduate)
EFAP Summer Program in Paris: Paris, France (undergraduate and graduate)
Mexico: A Better Perspective Summer Program: Mexico City, Mexico (undergraduate)
College of Osteopathic Medicine and School of Health Professions Spring Break Program: locations vary each year (undergraduate and graduate)
Global Health Certificate: Haiti and Ghana (graduate)
College of Osteopathic Medicine Global Health Elective: locations vary each year (graduate)
NYIT
partners with CIS Abroad, AIFS, and API to provide additional study abroad and scholarship opportunities to our students.
Similarly, NYIT undergraduate or graduate students from NYIT global campuses can spend one semester or more at our campuses in New York. Graduate students in the School of Management may spend a semester at our campus in Vancouver, Canada, or in Shanghai, China, through our partner university, Tongji University.
The Office of Global Engagement can coordinate undergraduate and graduate study abroad opportunities through other institutions and providers around the globe as well as provide information about scholarships and funding. For more information about study abroad, please contact globalengagement@nyit.edu or call 646.273.6113.