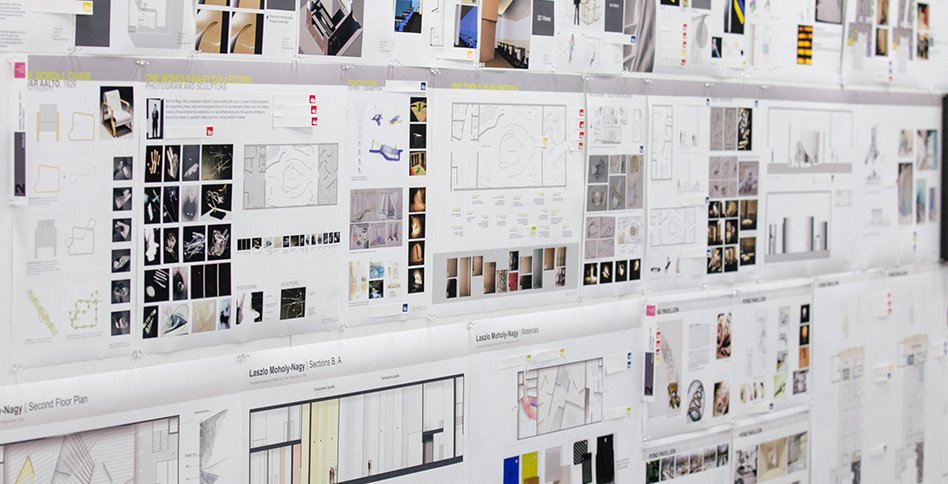 Certificate in Interior Decoration
Enroll in NYIT's Interior Decoration Certificate Program to pursue a new or alternate career as an interior decorator. Upon successful completion of eight 10-week courses (five required and three electives), you will earn a certificate in interior decoration. Required courses include XDSG-001, XDEC-001, XDEC-002, XDEC-005, and XFSH-014.
Courses meet for 10 sessions unless otherwise stated. Two five-week electives fulfill the requirement of one 10-week elective. Upon completion of the program, you must apply for your certificate in interior decoration. Applications are available in the Office of Extended Education. You may also take individual courses for personal enrichment. An advanced certificate in interior decoration requires completion of 12, 10-week courses. This program is offered at both the Long Island (Old Westbury) and New York City (Manhattan) campuses. For upcoming course dates/times, email exted@nyit.edu or call 516.686.7490.
Course Descriptions
XDSG-001
Design ... Where It All Begins
This course introduces students to the fundamentals of interior decoration. Integration of form, color, and texture into a harmonious whole is at the core of this course. Spatial and 3-D organization are covered as well. This is a project-oriented, "learn-by-doing" class.
XDEC-001
Basic Drafting for Interior Decorators
Students learn the methods and techniques of basic drafting and detailing for interior space planning. Students are taught how to execute scale, room plans, reflective ceiling plans, and elevations. Prerequisite: XDSG-001. Equipment is required: estimated cost is $125 (not included in cost of course).
XDEC-002
Interior Decorating and Applications I
In this course, interior decoration skills are developed via a series of projects. Students begin to apply their knowledge to simple interior spaces. Emphasis is placed on function, analysis, and space planning. Students also begin to incorporate color, furniture, and finishing, while graphically representing the interior space. Prerequisites: XDSG-001, XDEC-001.
XDEC-005
Business Practices for Interior Decorators
An introduction to the many aspects involved in maintaining a successful interior decorating practice. Topics covered include contracts, legal responsibilities, fees, marketing strategy, client interviewing, and professional organizations.
XFSH-014
Fabrics and Materials
An overview of materials used in the decorating process, with emphasis on fabrics. The use of basic materials such as upholstery, draperies and curtains, flooring, carpeting, wall covering, and paint will be discussed, as well as execution processes including measuring, ordering, installation, and maintenance.
XDEC-038
Feng Shui and Healthy Living for Designers
By applying the ancient knowledge of Feng Shui and green design principles to the home and workplace, you will learn to choose healthy options for your clients and the planet. In this class, you will develop an awareness of how to select colors, shapes, textures and accessories to uplift the energy in a space. A field trip to a green resource showroom is included.
XDEC-004
Kitchens and Baths
Students will be responsible for the actual development and execution of a kitchen and bathroom project. Issues to be addressed will include color, texture, function, lighting, and special considerations related to kitchens and baths. Prerequisite: XDEC-001.
XDEC-029
Practical Decorating
This is a course that addresses the practical world of an interior decorator. All phases of a design job—including obtaining clients, determining and fulfilling their needs, and delivering the product—will be discussed.
XDEC-027
The History of Furniture
Learn about the history of furniture dating from ancient Egypt and Greece through the Western European countries. In addition, learn about the contributions of China and Japan. See how the evolution of furniture has influenced today's world of decorating.
XDEC-033
Space Planning: Residential
Introduction to historical development of interior decoration and design. Topics include: study of space planning—furniture layouts in a residence; analysis of color psychology in a living environment; and preparation of a residential space plan project. Prerequisites: XDSG-001 and XDEC-001.
XDEC-009
Resource Sampler Workshop
Offering hands-on experience for students with a basic background in decorating, this course will consist of lectures and numerous field trips. Transportation and expenses for all field trips are the responsibility of the student. The first class will be held on campus; the remaining classes will be field trips.
XDEC-010
Accessories
Accessories are essential in putting the finishing touches on any room. Topics will include the use of color in accessories and accent pieces; the importance of using the right artwork, flowers, collectibles, and pillows; and more.
XART-046
Color Workshop for Interior Decorators
This course will explore many of the aspects of color, such as the psychological and emotional responses to color, and how different cultures and age groups relate to color. Students will learn about the uses of color in various industries, and the relationship of color to light and texture. This understanding will help designers develop appropriate color schemes for clients.
XART-027
Portfolio Workshop – Color Rendering
This course presents demonstrations of techniques using color pencils and magic markers. It includes color rendering of interior fabrics and materials, lights and shadows, and matting of finished work.
XDEC-028
Window Fashions
Students learn about the proper specification, fabrication, and installation of soft and hard window fashions, with special emphasis on multi-layered treatments. Draperies, valences, cornices, swags and jabots, blinds, shutters, shades, and trimmings will be explored and defined. Special-challenge windows, such as bay, angle-top, and Palladian, are included. Students receive instruction on how to balance practical and aesthetic factors in developing the best overall design solution. The use of real-life scenarios clarifies material covered in the course.
XDEC-006
Lighting
Proper lighting is vital to the success of an interior design. Types of artificial light, their location, quantity, color balance, lifespan, output, and other characteristics are topics that will be examined. Students will learn how to develop a lighting plan and specification schedule. A field trip to a lighting showroom may be included to enhance and clarify the material covered in class.
XDEC-042
Feng Shui Revealed
An introduction to the basics and origins of Feng Shui and its importance in interior design. The energy of the space, layouts and floor plans will be examined. Students will learn to approach interior design based on the roadmap and element theory of Feng Shui. Importance of sustainable design and use of green plants will be discussed. Learn how to be a better interior designer by improving your own personal energy based on Feng Shui principals.
XCAD-023
AutoCAD Level I
Learn to use the tools and techniques necessary to complete and edit production drawings using basic 2-D commands.