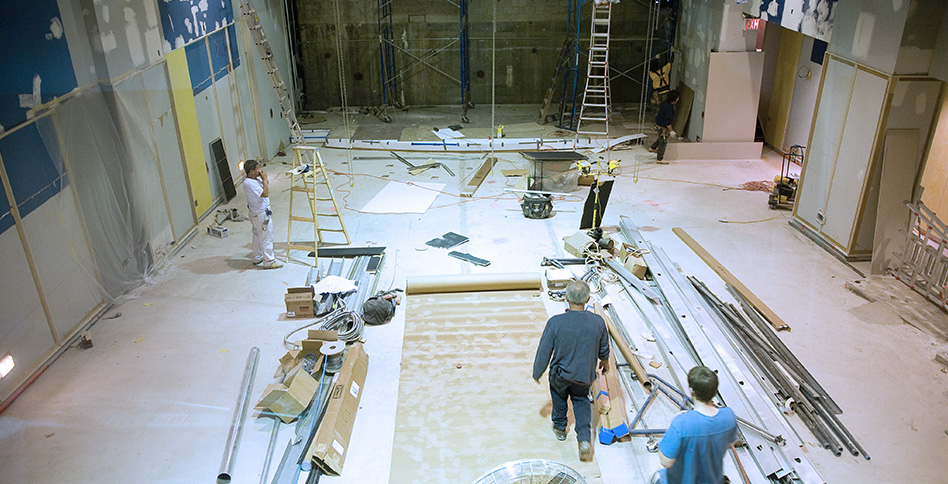 General Contracting and Construction Standards Certificate
XCST-060 General Contracting and Construction Standards Certificate
The General Contracting and Construction Standards (GCACS) certificate offers a baseline approach to this topic area. This certificate program will provide the knowledge and skills needed by entrepreneurs, trades persons, employees of a construction firm, business owners, or homeowners as to how a general contracting business operates, and how to hire a General Contractor or Construction Manager for a residential or commercial business project.
This NYIT construction-oriented class will enable you to put principles and theories into immediate action on any construction-oriented job or project. Taking the GCACS class will provide you with a core understanding of the essential elements needed to be a successful entrepreneur, business owner, or homeowner and hire a general contractor or construction manager. The GCACS class provides a comprehensive approach to understand the dynamics of the construction business structure; how to formulate a reputable company; solve the puzzle as to how to review and prepare for the business plan; bidding process; and understand the RFI, RFQ, and RFP procedures. The GCACS class will provide a practical approach to better understanding how to craft a proposal, purchase order, boilerplate contracts, custom contracts, and the use of AIA contracts.
Understanding contract administration and risk management will provide you with an ability to reduce your legal services costs and allow legal counselors to provide you with better contractual language to defend your company from lawsuit or defaults from clients. The GCACS class will provide you with better knowledge and tools to develop your project scheduling and planning protocols and procedures to monitor your construction labor, materials and profit margins necessary to be a successful construction manager and business owner. This course is registered and approved for professional and continuing education for architects, and engineers for license renewal. All class sessions must be attended for CE credit. For more information or upcoming dates/times, email exted@nyit.edu or call 516.686.7490.